The wolf warrior is equipped and well lit from rear to front. It has a big red LED light located at the rear, ground effect, side lights, and 2 huge forward facing LED headlights which would path your way in the darkness.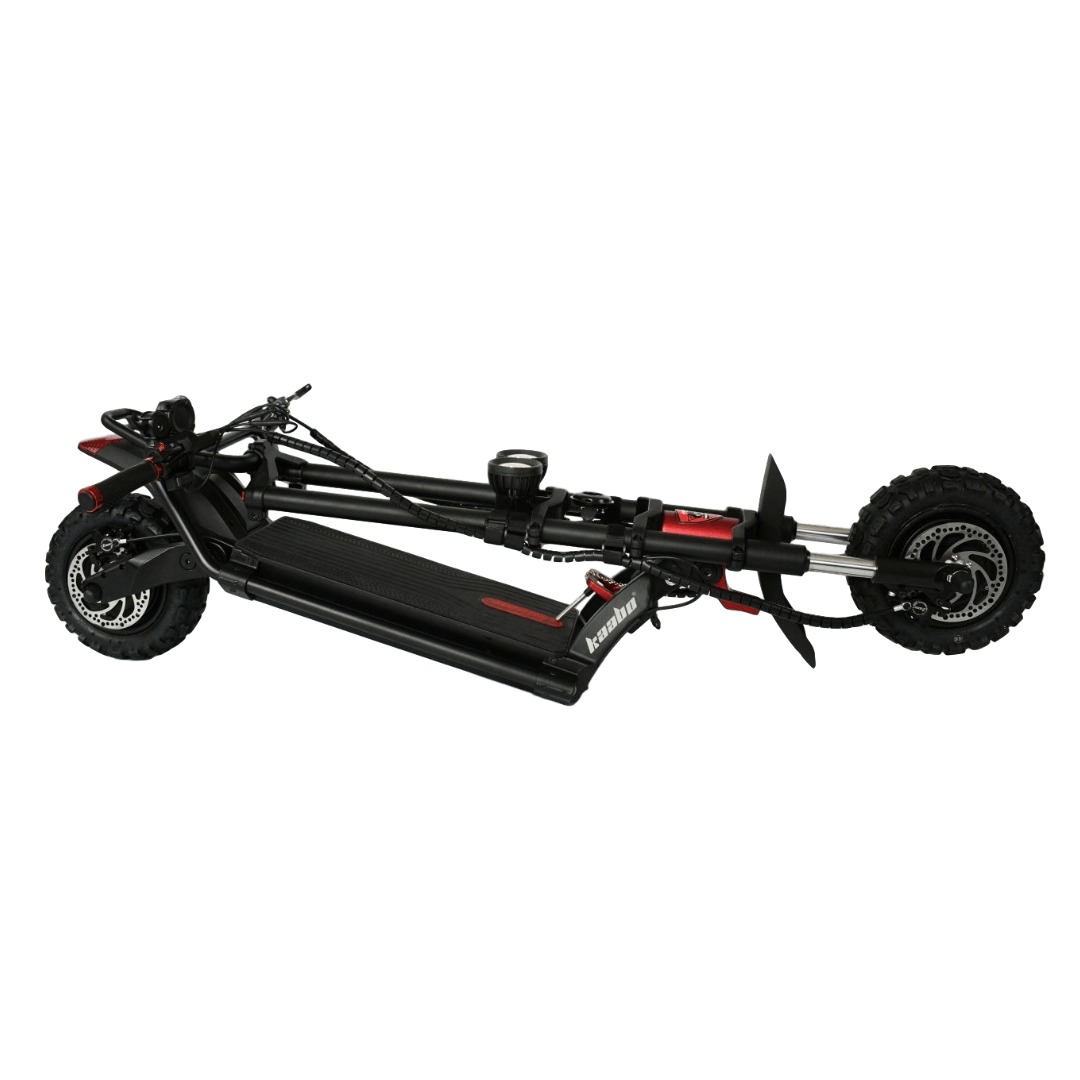 The Wolf Warrior has the ability to fold and fit into most car trunks.
With a huge and wide deck covered in rubber mat, the wolf warrior gives necessary comfort when riding it. It also comes with an adjustable handlebar, allowing most riders under the height of 6ft (180cm) to ride comfortably.